I think that an important measure of a city is its public spaces.
Honestly, my well was running dry when I sat down to build this week's model. I knew that I wanted a park, but besides a lawn and some trees, really nothing came to me.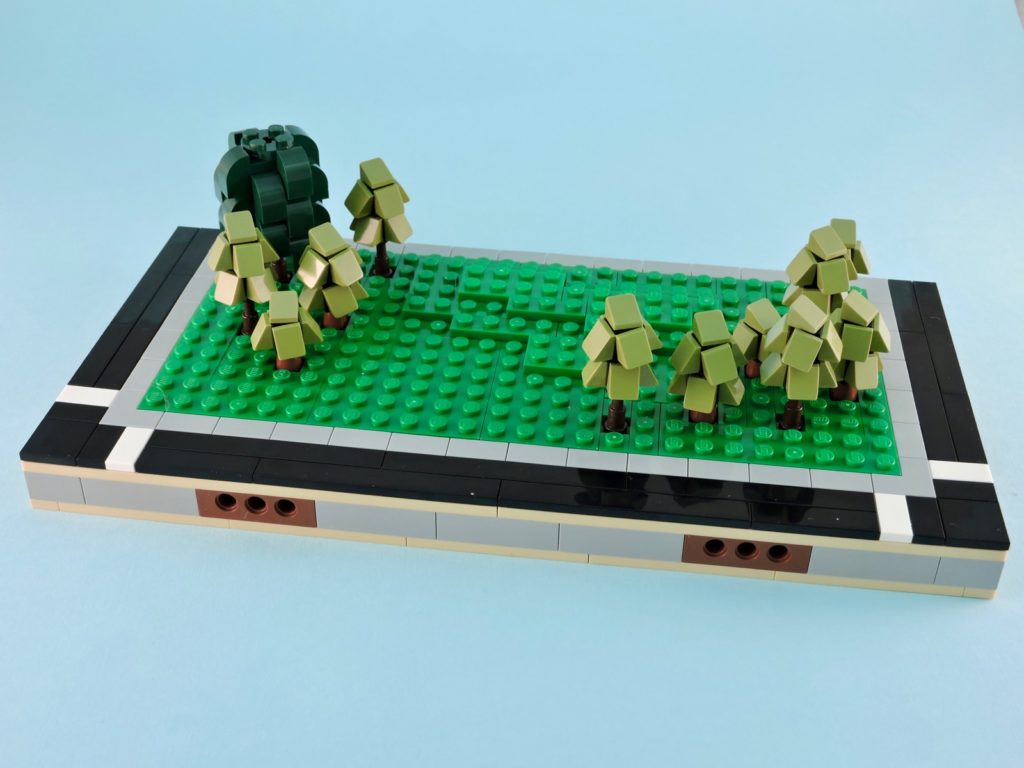 It's a very minimal model, but then again that's what I like most about city parks. My favorite thing is a sloping lawn and pretty trees.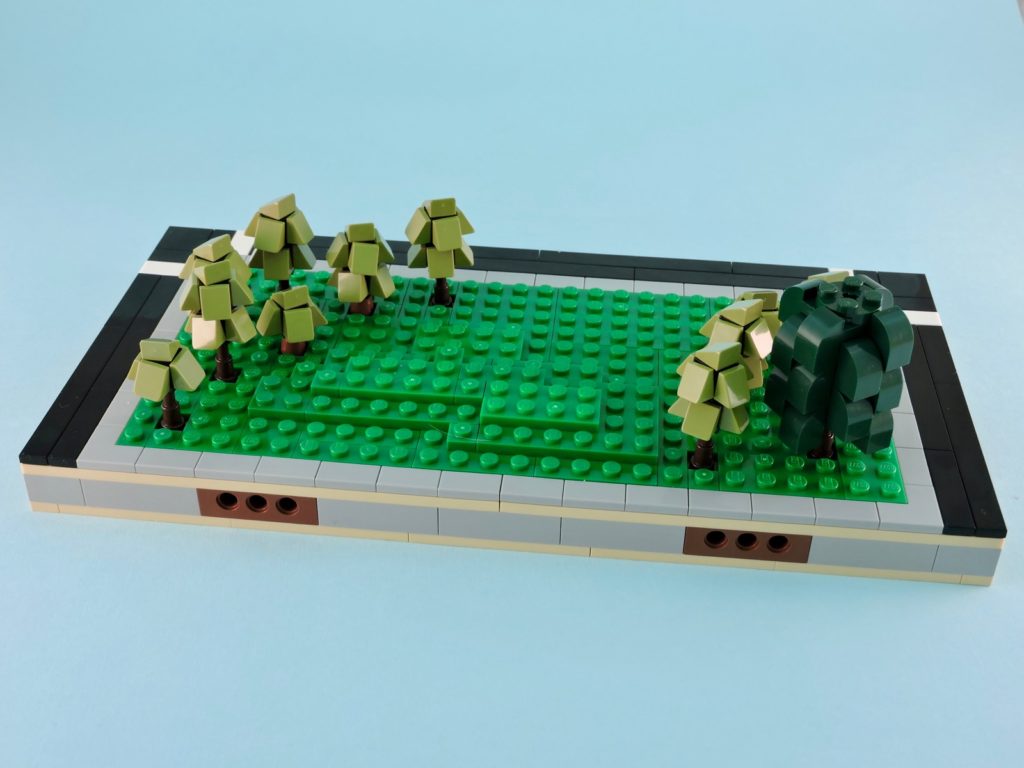 This is exactly the kind of park that I imagine for picnics and lazy book reading. I started to think about adding paths of trails, but this tiny lawn isn't even a half-acre. I some ways I imagine this being the remnants of some larger green that has been consumed by the city around it.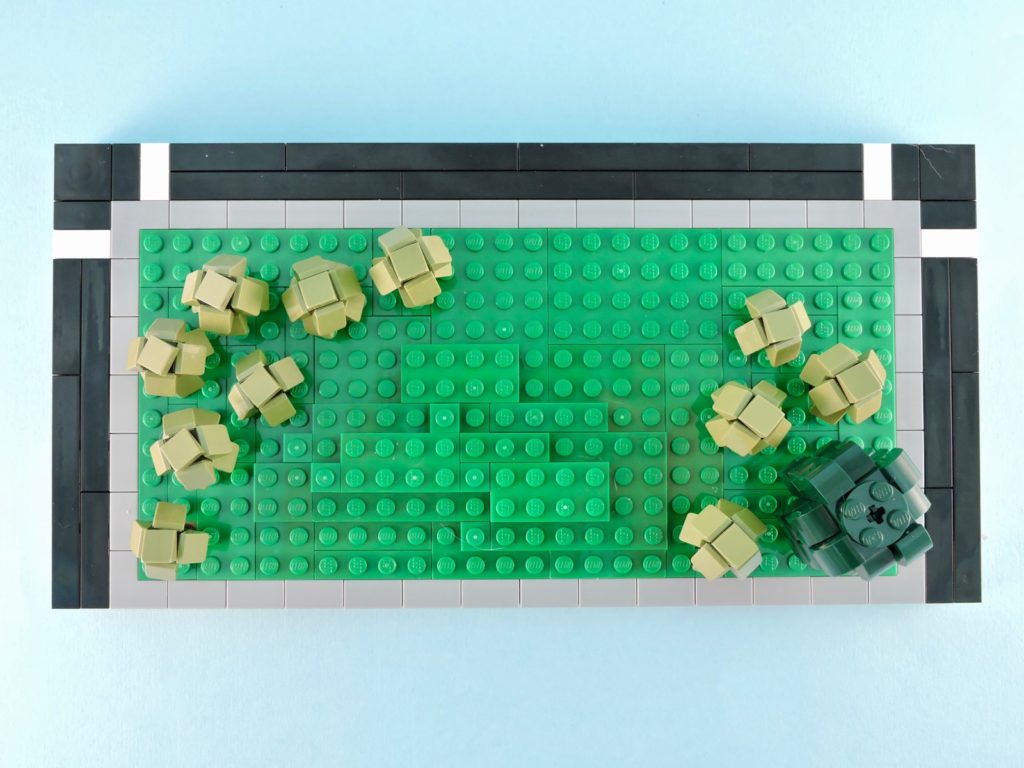 I'm probably over-explaining my rather boring park. Still, it will be a lovely contrast to the suburban modules that surround it in my city. A peaceful bit of green.
Until next week… keep building and enjoy!