One of the features that I really wanted my Micropolis project to have was public space. I wanted my city to feel like somewhere that people live and not just a cluster of buildings.
I'm enchanted by placemaking and imagined a plaza filled with greenery and covered overhead by a kind of sculptural canopy. It is easy for me to picture people eating their lunches here, perched on benches that are alternately shaded and exposed. I made the plants a bit riotous in texture, but kept the palette narrow to balance.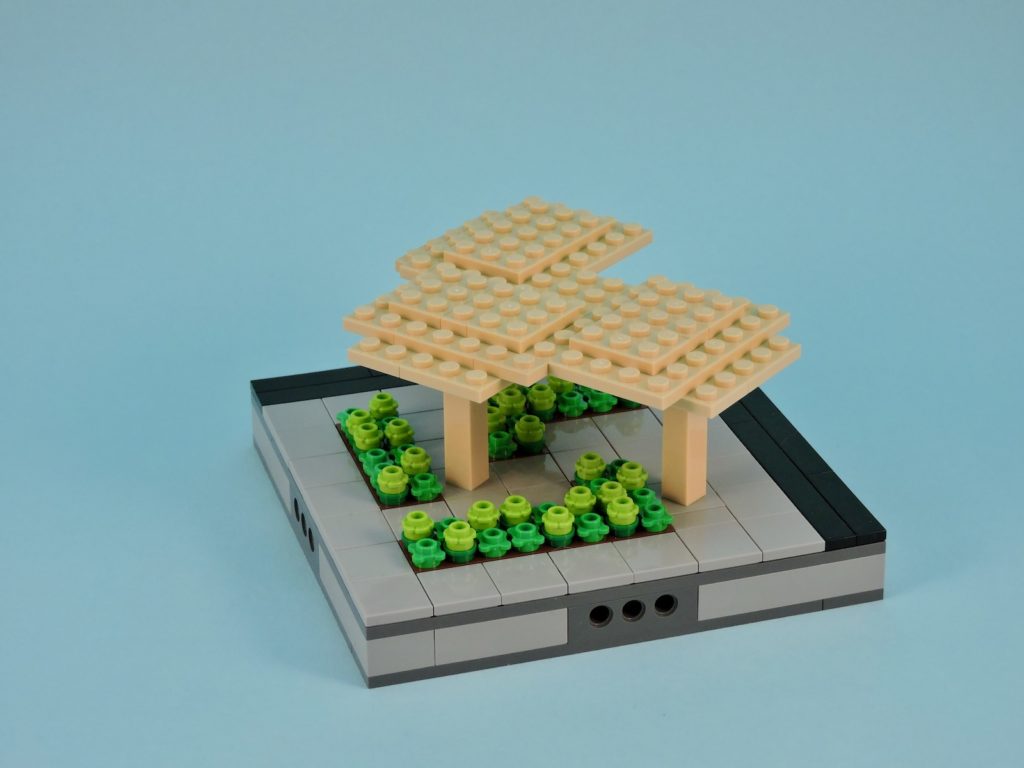 When I showed it to my son, he saw the canopy as trees, where I pictured them as soaring mushrooms. I love that we saw different things, as again I can see the fictional inhabitants of my city doing the same thing!
The canopy spreads wide, reaching out over the road as well. I had envisioned the structure as more of a lattice, but that proved difficult to capture at this scale. I'm pleased with the organic quality of the irregular shape and angle of placement.
Check back next week for more!
Keep building and enjoy!