After a couple weeks of deviation, it's time to get back to some houses. I tried a few new things this week and I'm quite pleased with the way they turned out.
No fancy techniques here, just plate and brick stacking. The details are what make these look good. Not many trees on this part of the block, mostly due to limitations in the elements that I had on hand. I particularly like the hydrangea bushes in front of the wider house.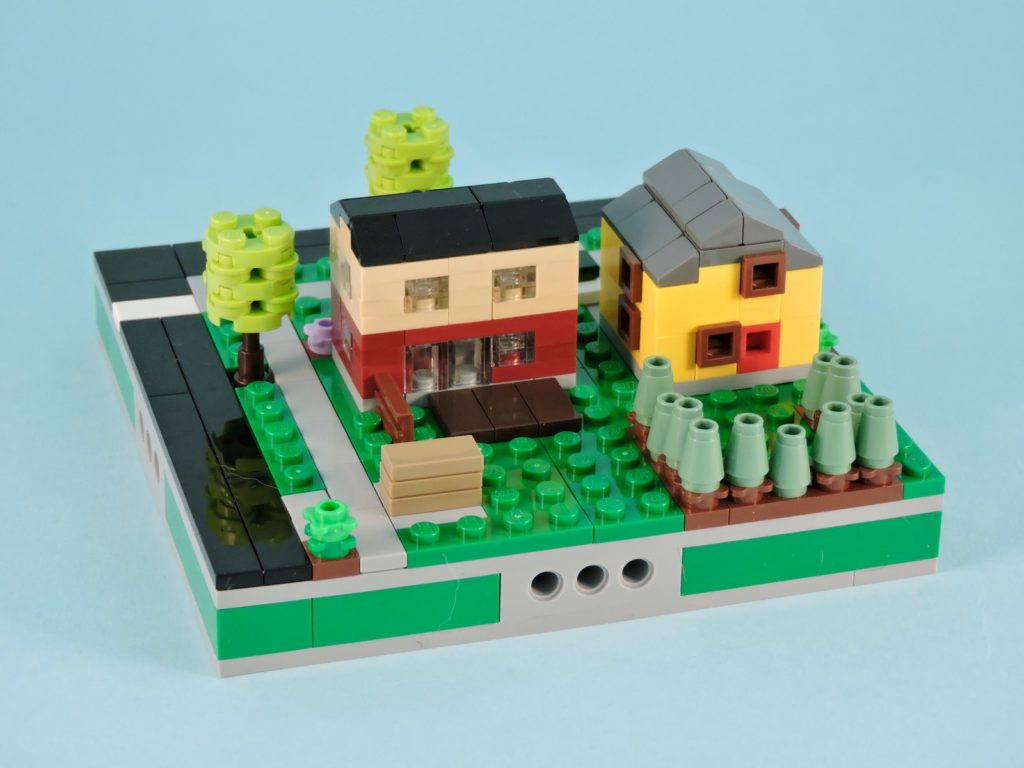 Nice variety in the back yards too. A set of sliding-glass doors and a deck for the two-tone house. The folks in the yellow house want a bit more privacy and planted tall hedges along the borders.
That weird shrub by the driveway is a result of me not having any more 1×1 green plate. It strikes me now as the kind of non-sequitur that we see all over old neighborhoods.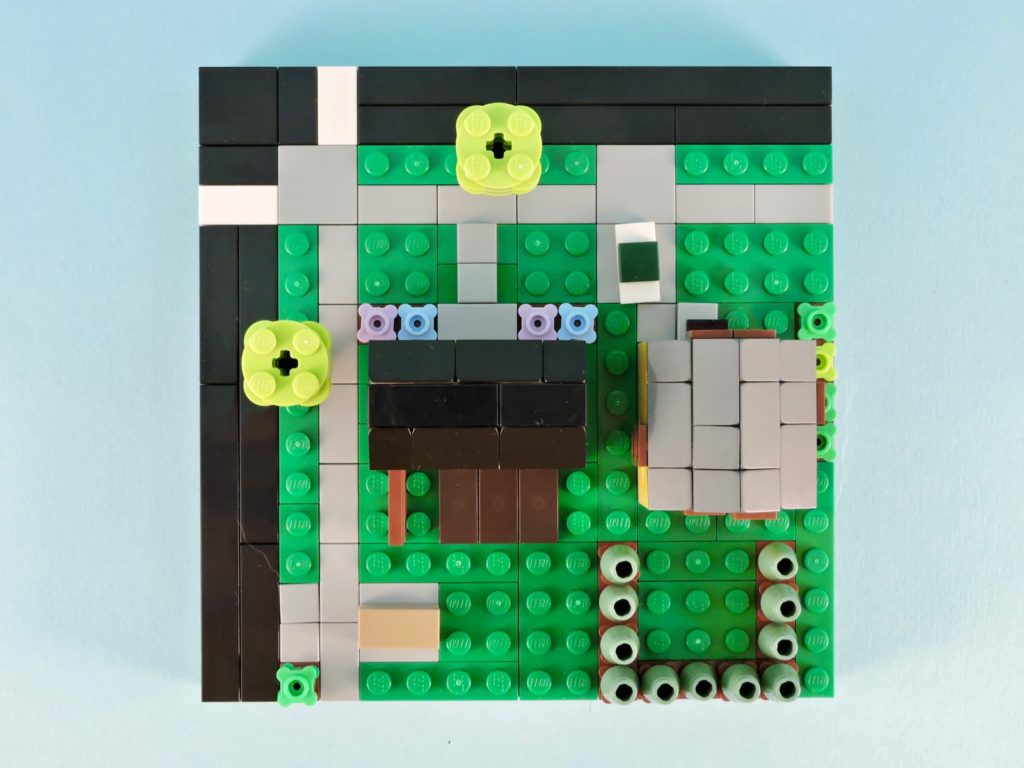 Not much more to see in plan, but I love to see all the elements come together.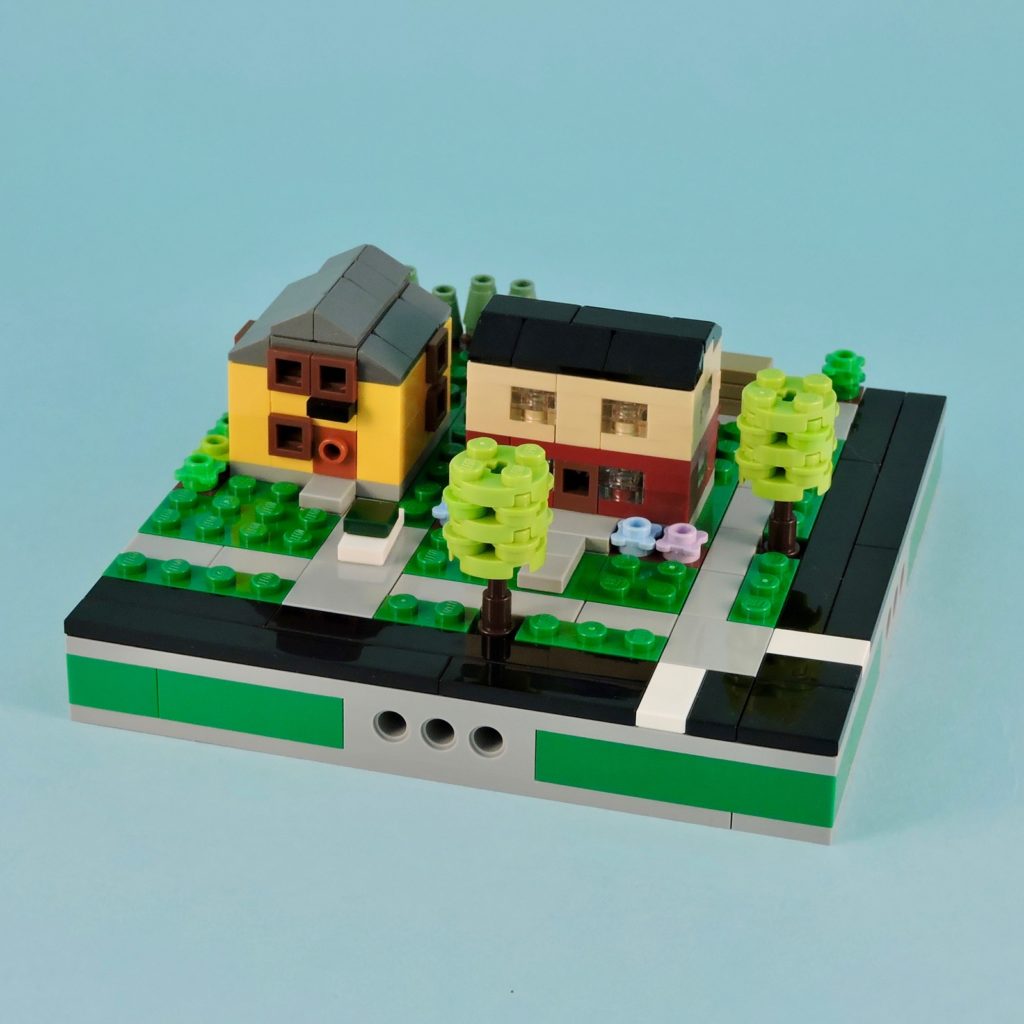 Next week I'll wrap up my third block of residential. Soon enough I'll be moving on to some bigger stuff!
Keep building and enjoy!