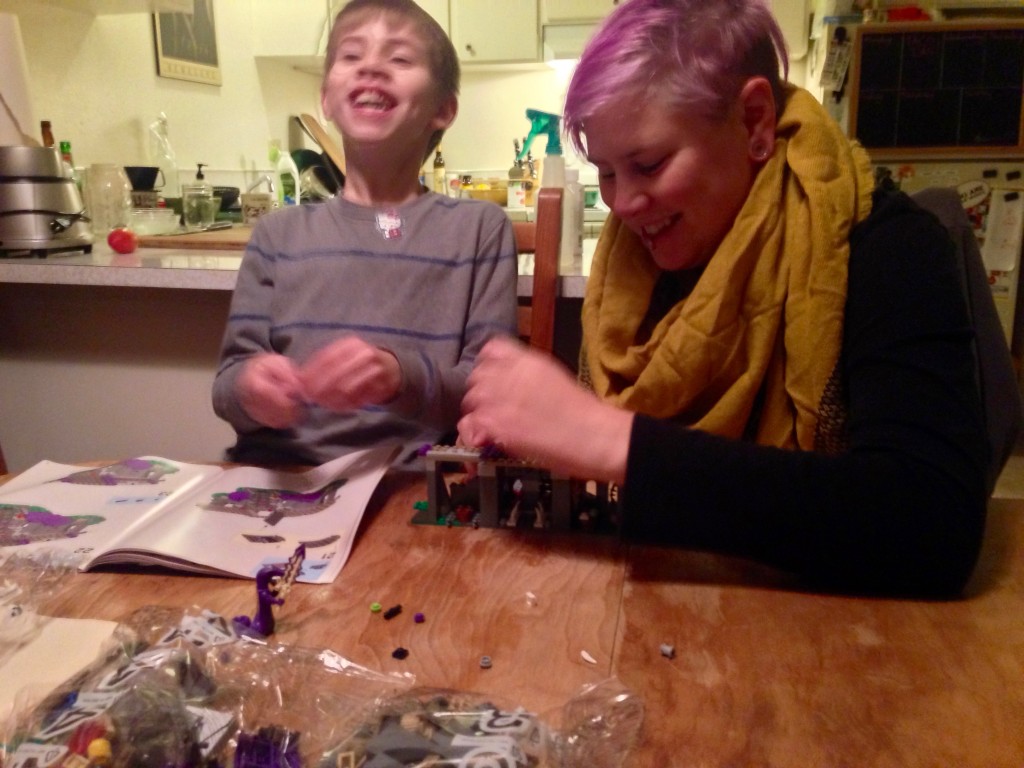 I am currently sitting at the Hillsboro Washington County Museum, listening to my darling husband and his PortLUG (Portland LEGO User Group) buddies talk about where they should set up Micropolis, mecha, and more. I actually know what those terms mean. I also have a paper cut on my left hand from a LEGO instruction manual. I got that the other day when I was helping my son with a set. You could say that I am involved in the world that is LEGO.
My contact with LEGO started in childhood. LEGO was very much a "boy" toy when I was a kid so the sets we had were gifted to my brothers—LEGO has made good progress, but I am looking forward to even more inclusive sets. My older brother was more of a video game nerd, but my younger brother enjoyed playing with the deceptively simple blocks. He had little interest in building the sets to the instructions, so I often ahem took over. Inevitably, he would destroy the set and start free building. This infuriated me and I gave up after a while.
Until…
Christian and son came along. I once suggested that our kid could play with Mr. P's LEGO (when he got over stuffing everything in his mouth) the response I got was, "He can get his own LEGO." I was beginning to get a glimmer of the future. Now they both have their own LEGO collection, and ne'er the twain shall meet. They have different tastes too, with some overlap to be sure. Christian tends toward spaceships, microscale, and has been enjoying the Ninjago line. The boy on the other hand, likes the constraction figures, Star Wars, Minecraft, and Hero Factory. They both geek out about piece count and new kinds of pieces and the boy will often show his father the coolest things in his sets.
Where do I fit into all of this? I am a helper. I am really good at taking things apart and will help build sets when I can. Sometimes the tiny pieces and IKEA-like instructions baffle me and I muddle through before handing it over to my husband. The sets that I seem to be drawn to are the LEGO City and Elves sets. I'm a sucker for shiny things. I am not a big fan of the mini-dolls, but I am happy that LEGO seems to be including more women in their sets. The boy often points them out to me, and I have a collection of LEGO Ladies on my side table.
I enjoy building with my guys, and am happy to put a set together and let them decide who gets the pieces after I'm done. I am drawn toward sets that are around 300 pieces and ones that don't have any technic in them. I find the act of putting together a set relaxing, and it's a great excuse to hang out with my family. The whole thing baffles me a little, but I'm happy to play along—just don't ask me to come up with an original creation, you'll most likely get a square-shaped thing with a wacky backstory.