My ambitious 2019 project was building a Micropolis module every week. The whole thing got derailed by life, but I still managed to build out my massive display for Bricks Cascade 2020. The final models in the series never made it to photography, so I haven't shared them online until now!
This massive pair of towers has a built-up footprint that spans two full blocks. These 30 story towers were inspired by an experiment in porous architecture by MVRDV (a Dutch architecture firm). The idea being that we can increase green space in urban areas by incorporating it into voids in the buildings, thereby creating density and livability.
The base of the towers is a layer of commercial space containing restaurants, a grocery store, and other businesses. There is also subterranean parking accessible on either side. Flowering shrubs and trees are planted in the green spaces, mixed with open courtyards to create public spaces.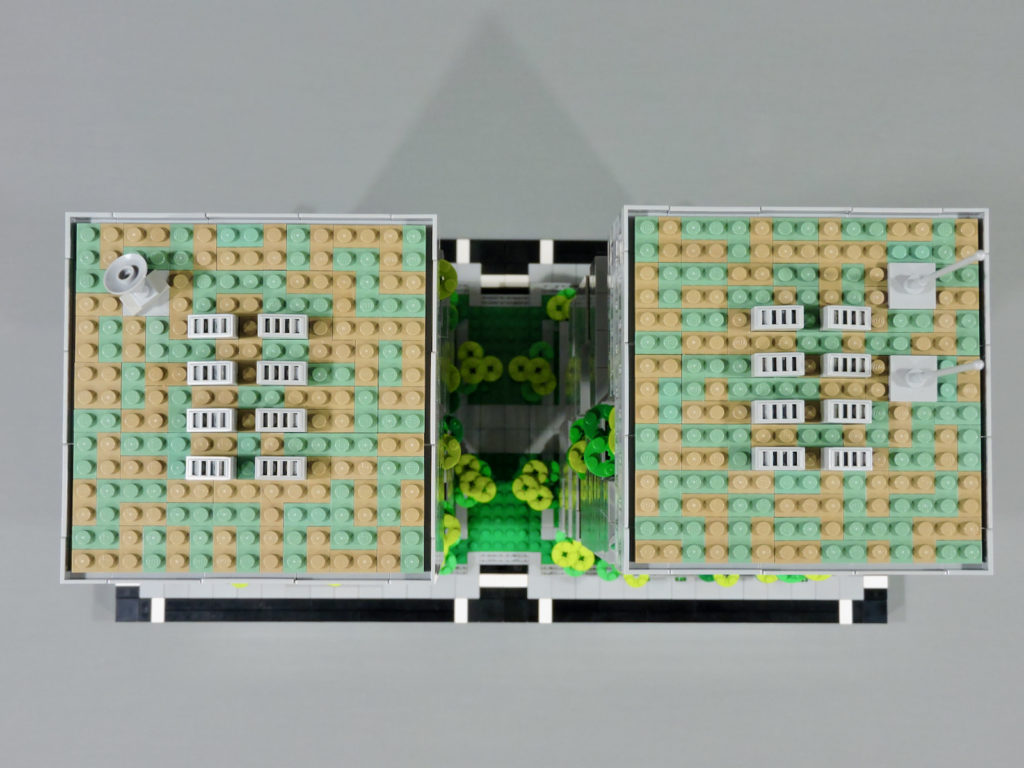 The tower tops are just broad squares of grasses, punctuated by HVAC and telecommunications equipment.
The model is modular and breaks down into four large sections for storage and transport. The whole model is packed with details and easter eggs (including businesses that I use elsewhere in my modules).
This is one of the largest models in my Micropolis city and I'm happy to finally share it. I have more models to unveil over the coming weeks, so check back soon!
Keep building and enjoy!