This last weekend I spend three days (plus a day of setup) repping PortLUG at the Rose City Comic Con! Three days of costumes and art and sharing my passion for LEGO®! Can you tell that it was exciting? Because it was!
This was PortLUG's third year displaying at RCCC. Every year it has gotten bigger for us and the convention. This time around they added Friday hours and opened setup on Thursday. As an exhibitor this gave me a lot of extra time to talk to the public about LEGO® and hand out cards for Bricks Cascade.
The convention gave us a huge 20′ by 40′ booth and we packed it with pop culture related models.
In addition to all the comic builds, we brought out these beautiful rose bushes. I was involved in this group build with a number of other PortLUGers and this was my second chance to present it at a public show. It always gets a lot of love.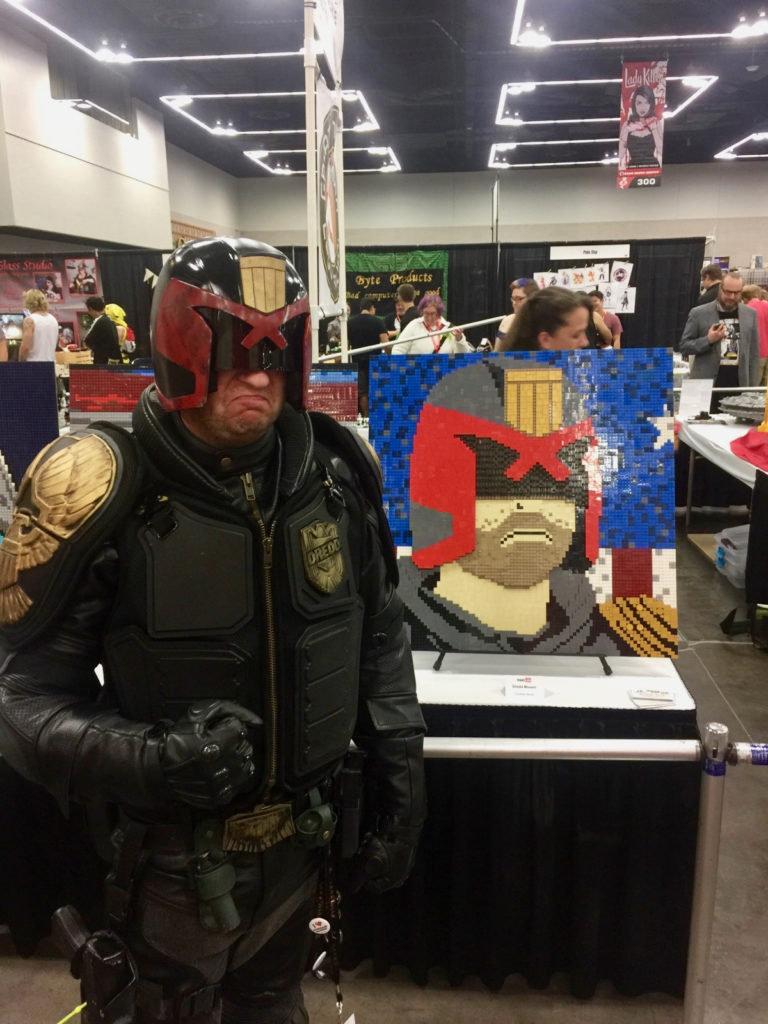 As far as my own models go, I think Dredd approved of his likeness in my mosaic.
It was a great three days. There was a little inconsistency with the climate control, but I drank a lot of water and took breaks. I spent a bit too much in artist alley, but there were so many amazing artists there… and now I have a stack of graphic novels to read and some prints to hang on my walls.
I'm already looking forward to being there next year with all the other amazing builders from PortLUG. Hopefully we'll see you there!
Keep building and enjoy!