Every wave of the Mixels has been awesome. I don't always love the models themselves, but it is hard to argue with a combination of cute models with low price points and a wealth of lovely elements, many new or in new colors. Join me as I assemble my first tribe from the third series: the Spikels.
I'll get started with Footi. Right I can see that this build is going to be fun. There are a ridiculous amount of silver claws in that bag. I like that this tribe is mostly tan and dark tan with metallic elements as accent. Even when I tire of the models, these elements are great.
The build itself is pretty quick, with a fair amount of repetition. I really like the finished model though. He has lots of articulation, a mouth that opens wide and great big stompy feet. What isn't to love there.
Scorpi doesn't look like much in the bag. There are some enticing elements though.  Those little silver slopes are particularly enticing.
This is probably the build that I enjoyed the least of the Spikels. Scorpi is cute, but he has a strange center of gravity and the little legs struggle. The head is a bit oversized and inarticulate for my tastes.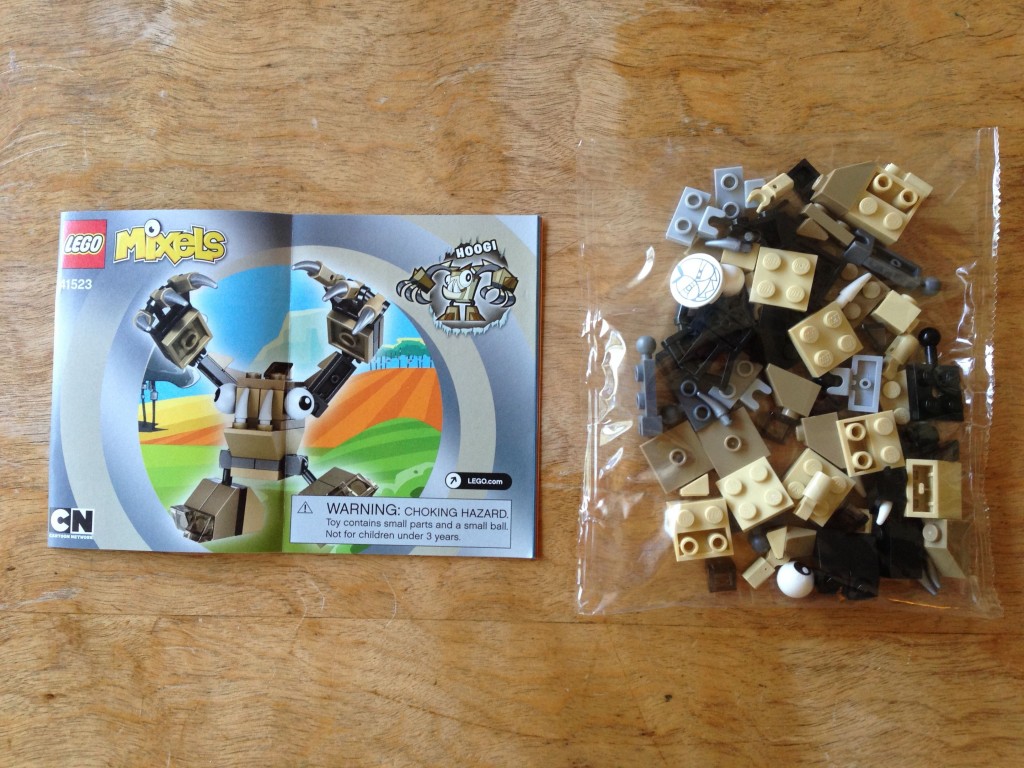 This tribe's Nixel come with Hoogi, I can see that mischievous little face in the bag of parts.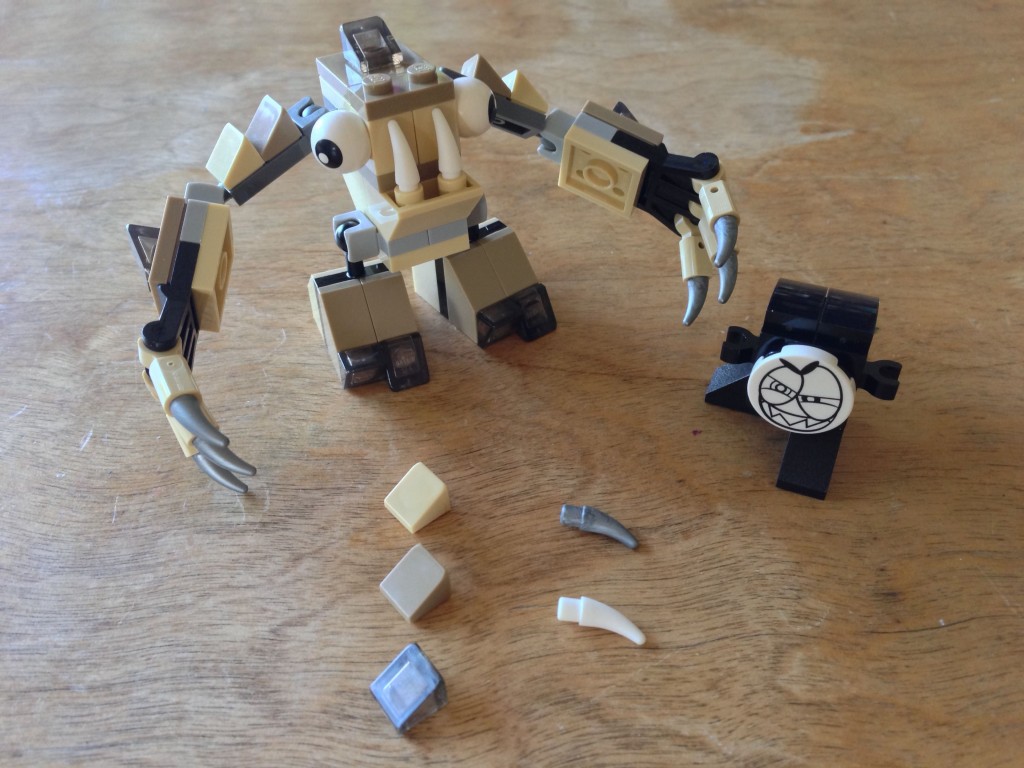 Hoogi is another fun build. His long, craggy arms, coupled with the bugged-out eyes and tusks, creates a goofy and adorable look. I really like the use of the hollow studs on an inverted slope for his bottom jaw sprouting tusks. That is an underused technique that I haven't seen Lego use before.
Overall, this is a great trio of little sets. They have a nice, understated color scheme with just the right amount of metallic accents. Lots of great elements here too. The Mixel sets continue to be chock full of great elements for micro and mecha builders. The price per piece is consistently low as well.
Really, any of these sets would be a $5 well spent. Keep building and enjoy!