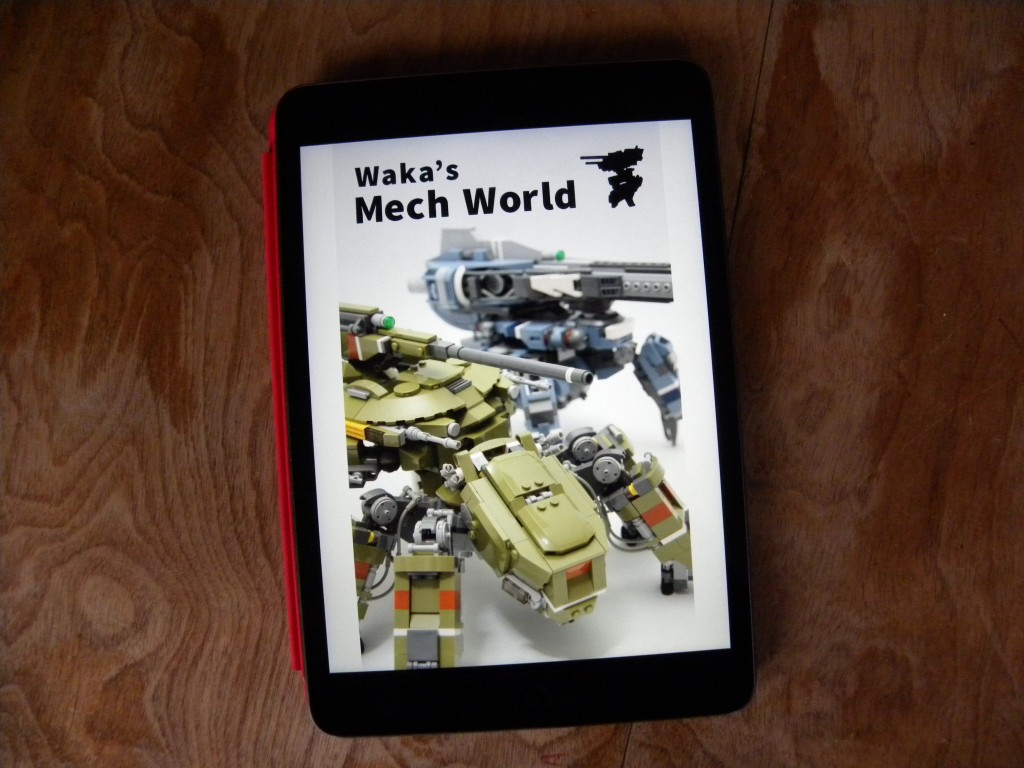 As a child, I spent a year living in Japan. My father was contracting for a Japanese company and working long hours, so I had a lot of time to myself. Some of my oldest memories come from watching Japanese giant robot shows after school, so getting to explore toy stores full of mecha models and watch anime on tv (this was the early 80s, so it was still mostly unknown in the states), was inspiring.
Now, as a fledgling AFOL, I am getting back in to mecha again. The genre is vibrant in the Lego community and Waka is one of my favorite builders. I bought this ebook as soon as it was available, without hesitation.
This book doesn't have any text, just studio-quality pictures of 10 of Waka's intricate models. It might seem a bit odd to spend money on what amounts to a collection of digital images (of the sort that we often get to see for free), but I feel completely satisfied with the purchase.
Three of the models in this book haven't been shown anywhere else. With over a dozen shots for each model, showing nearly every detail of the build. As a technical reference alone, it is worth its weight in gold ($4.95).
Waka is also working on a new how-to book to show how he builds his mecha, so if this wets your appetite, then there is more coming.